Universal & Customizable Collection Inventory Software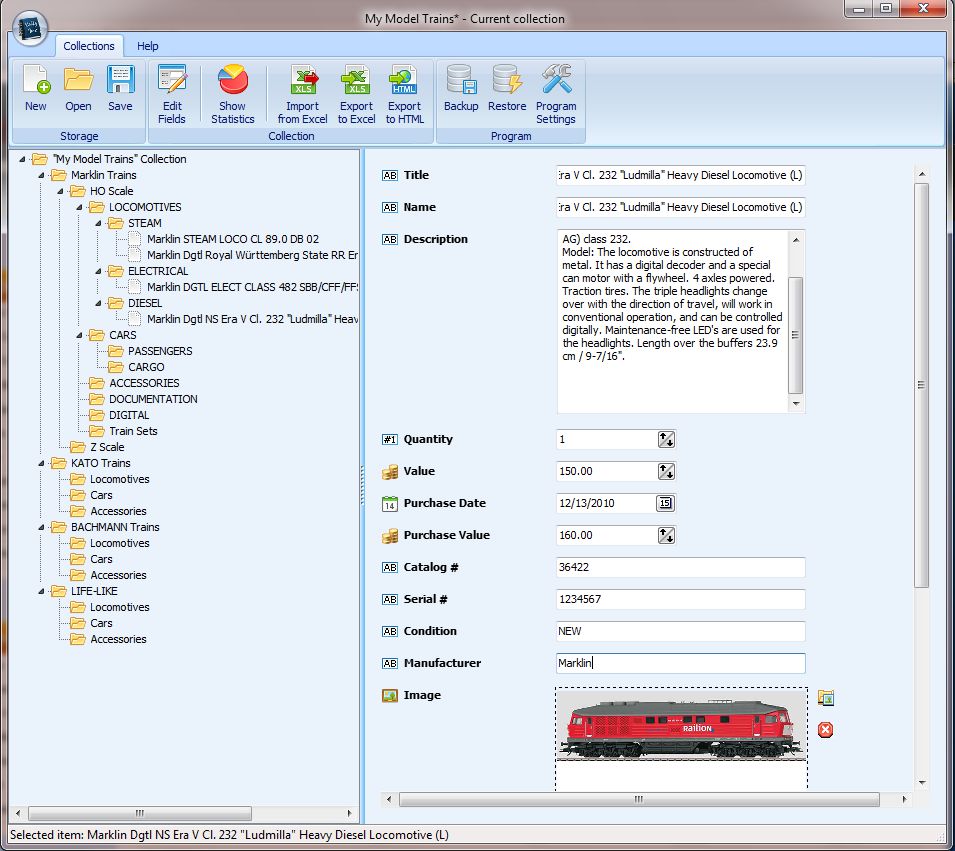 Create your multiple databases for multiple collections – For Example: You can create a database to store your Model Cars collection, another one for your Model Trains and another one for your Coins collection. There are no limitations on the number of databases and items!
TREE-View Technique– All of your categories, sub-categories and items are organized under a simple for use yet advanced Tree-Viewer. Simple for use, mainly intuitive!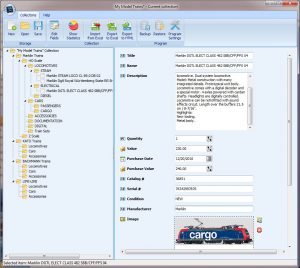 Store Item's Images– HobbyTime™ offers the storage of a representative image for categories and items.
Customizable Fields – The program offers unlimited amount of customizable fields. Users can define their own fields according to desire. User can create their own subjects, items and informative fields and virtually design their own database's characteristics. Simple for use and mainly intuitive.
EXPORT/IMPORT System– HobbyTime™ offers an EXPORTING/IMPORTING system to enable exporting/importing of databases to MS Excel and HTML formats. This feature makes it easy for data sharing between hobbyists and colleagues.
Statistics -HobbyTime™ offers a SNAPSHOT statistics for your database. User may get a quick view of category, sub-category or the entire collection. The Statistics feature provides the total value and other vital information about your collection.
Backup/Restore– HobbyTime™ includes Backup and Restore system to backup your information. It is recommended to BACKUP at least once per week!
Auto-UPDATE System– HobbyTime™ includes Auto-Update system.
OS: MS Windows 7, 8, 10
Click here to DOWNLOAD a trial version
All rights reserved.
HobbyTime™, Train Trek™, Automation Station, Intelligence, Expert Engineer, ActivePlan™, Labyrinth™, QuickData™, QuickData Express™, Innovations™ Net Browser, IntelliCrane™, IntelliCrane32™, UltimatData™, UltimateData – RR Edition™, DieCast Data Express™, DollData Express™, Pro-Sports Memorabilia™ and ServiceTracker™ are registered trademarks of Tayden Design, Copyright 2010. Patents Pending. All Rights Reserved.